Learn about QuickBooks Enterprise support for Installation, Error Resolutions & Updates
Evaluating the past couple of years, it is proved that QuickBooks accounting software has gained immense popularity. A few years ago Intuit came up with a new version called QuickBooks Enterprise solutions. This software was specially designed in a way to provide the best possible assistance to mid-sized businesses. It is known to have a simpler user-interface and navigational tools that contributes a lot to the betterment of the businesses and their workings.
In fact, it is so easy to use that non-accountants can also make the most out of it. What is the best about QuickBooks enterprise is that it has more advanced features like inventory management, data capacity, multiple entities support and more.
Moreover, users can readily get QuickBooks Enterprise technical support either through call or by remote access. Expert technicians are always ready to help users with any queries or issues regarding QuickBooks installation, errors and even updating.
Read Also: How to Record an ACH Payment in QuickBooks?
QuickBooks Enterprise Install and Setup – Getting Started Guide
The installation of this software is not that complicated and users can do it on their own. However, QuickBooks Enterprise installation support services are also available which makes the process easier and faster. The QuickBooks enterprise installation involves 2 simple steps.
The first step is Preparation and network test
And then Install Enterprise
Step 1: Preparation and Network Test
Before installing the software, it is essential to take a backup of all the data and records from previous accounting system. The user should also set up the network and here are three easy options. To make sure your Enterprise installation goes smoothly, you'll need knowledge of the following:
Networking file
File sharing
Permissions
✔ Central Server Option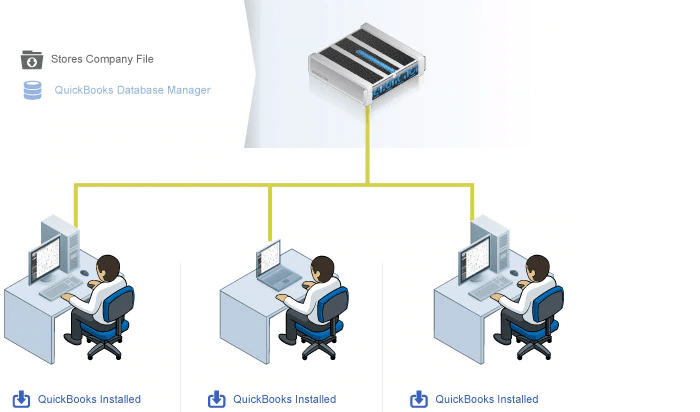 QuickBooks database server manager is usually installed in the central server. The database manager also keeps the company files.
✔ Peer to Peer option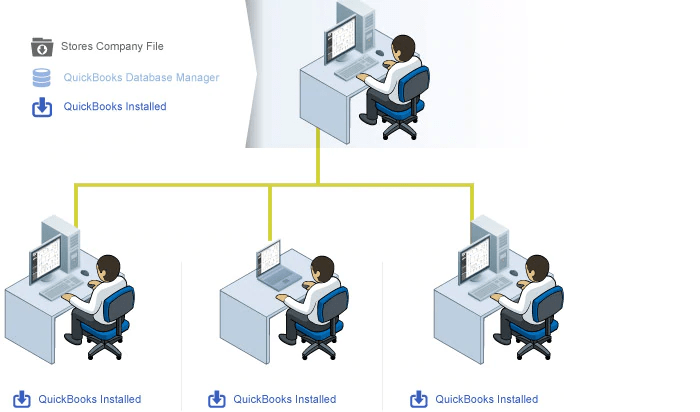 The QuickBooks Enterprise is generally installed in all the workstation. In the Peer to Peer option only one station has the company file while others can access the file through network.
✔ Remote Desktop Services Option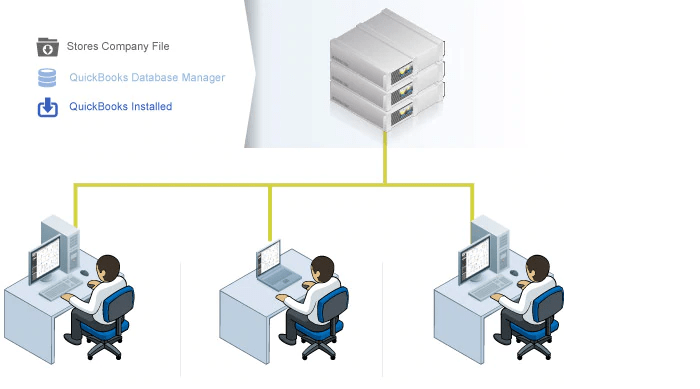 In this option the enterprise is installed in the Central serve. It is quite different as the enterprise is not installed in all workstations. Through remote desktop service accesses the software and the company file.
Read Also: Steps to fix online banking errors in QuickBooks Online (QBO)
Step 2: Install Enterprise Solutions
It is very important to install the same version of QuickBooks Enterprise on all the computers and below
First thing to do is close all running programs including anti-virus
Now click on download file
Once done follow the instruction displayed on the screen till you find the installation type window
You will be given three options and select the one according to your need.
Keep on following the screen instructions till the installation is complete.
Once installation is done you need to configure QuickBooks database server manager. In case, you have any query regarding the installation of QuickBooks enterprise, you can seek assistance from our QuickBooks enterprise support & help team by dialing 1-844-405-0907.
Some Common QuickBooks Enterprise Errors
Even though QuickBooks Enterprise is regarded one of the revolutionary accounting software for medium and small business it does face some technical errors at times. After all it is an software and it can have issues.
In most cases, the issues can be easily fixed by following various tutorials or guides and if any user is not able to handle it then Intuit QuickBooks Enterprise solutions support team are available 24/7 to help them.
Below are some of the common QuickBooks errors:
QuickBooks Enterprise Error 3371: This error occurs when the company files, information or license data gets damaged, missing or corrupted.
QuickBooks Enterprise Error H202, H505: When any individual tries to access or open a company while located in another computer. And this computer should have additional installation setup.
QuickBooks error code 15215: This error is caused due to improper configuration of the Microsoft Internet Explorer.
Note: All these errors can be resolved and you can also avail support service as well.
Each year QuickBooks Enterprise launches its new versions and it is always better to update to the recent version to enjoy new features and also get support services.
In most cases the update process QuickBooks Enterprise is easier but people with less technical knowledge can take help from the experts who can provide you service any time of the day. We expect that the information provided in the article might help the user in clearing all doubts related to QuickBooks.
However, for more details, you can get in touch with our QuickBooks support team via our toll-free number i.e. 1-844-405-0907. Our team will provide you with the best possible support.
You may also like
Ways to Setup or Install QuickBooks desktop enterprise
Answers to few of the QuickBooks enterprise solutions FAQ's